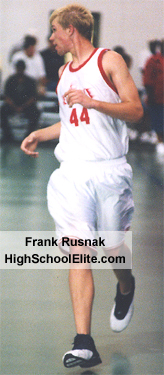 High School: O'Fallon

AAU Team: Midwest Storm

Height: 6'8"

Position: Wing Forward

Scouting Report: A sharp-shooting big man that has the capabilities to put the ball on the floor, Chris is an improving prospect. He has grown two inches from the start of his junior year to the summer going into his senior season. His father, Kevin Kellermann, is the head coach at O'Fallon. Committed to Central Michigan.