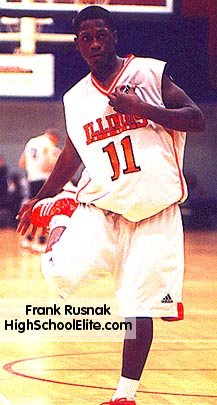 High School: Chicago Robeson

AAU Team: Illinois Fire

Height: 6'2"

Position: Point Guard

Scouting Report: A smart player, Jeremy is athletic and a proficient ball-handler. He occasionally plays too passive, but when he turns it on there are few who can play on his level. The younger brother of the NBA's Jannero Pargo. Committed to Gonzaga.