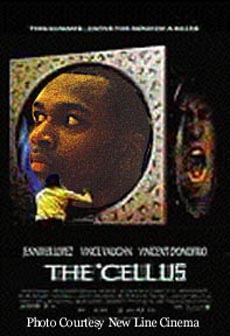 Sommerville Shooting Lights-Out

With a revamped game and newfound attitude Marcellus Sommerville has turned into a highly sought after recruit for some of the Midwest's top universities.

Barley gaining any inches from when he first entered high school Marcellus has shown this summer that his game has not hit a plateau like many "experts" had predicted. He started high school career off as a 6'5" freshman that made his home in the post. Sophomore and junior year he gained a measly inch and was considered an undersized post player for college. With Sommerville being the biggest player on his Peoria Central High School team he is forced to play the post for the betterment of the team.

This summer with his Illinois Gold AAU team it finally sunk in that this was Marcellus' time to display his perimeter game. "I remember someone saying to me, 'Take this summer real serious because it will be very important for college.' I play the post for high school and I don't have a chance to showcase my outside shot with Central," said Sommerville. Taking those words to heart 'Cellus, as his friends refer to him as, worked tirelessly.
---
"I want to go somewhere that I can fit in with the players and I have a good relationship with the coach. A coach that cares about me bettering my education and where they want me a lot and there is no B S."
'Cellus Sommerville
---
By the sweat of his brow, Marcellus brought his outside shot to the level that is to be reckoned with. During the summer days, Marcellus rose at eight in the morning to go to the gym and work on his shot. With the assistance of Peoria Central Assistant Coach John Davis, Marcellus performed countless shooting drills twice daily to help improve his shot. "Before that, I just couldn't find my shot, it wasn't dropping. After that, he helped me get into a good rhythm."
Carrying that rhythm with him to Orlando, Florida for the AAU Nationals at the end of June, Marcellus caused many eyebrows to raise as he displayed a revamped outside shot. Erupting at the Nationals, Marcellus helped the Illinois Gold to a tenth place finish (out of 105 teams) despite the loss of star teammates Najeeb Echols and Eddy Curry with injuries. By virtue of an outstanding outing in Orlando, Marcellus received recognition as an AAU All-American.
As well as the increased national recognition, colleges stepped up their interest in Sommerville. "No new colleges really jumped into the picture, but the ones that were already interested showed a lot stronger interest." Having four offers on the table from Purdue, St. Louis, Bradley and Indiana State, Marcellus ideally would like to commit early and get the recruiting process out of the way. Of the other schools showing him regard he has a final list of eight schools including Michigan State, Kentucky, Illinois, Purdue, Bradley, Indiana State, Iowa and St. Louis. Not having any official visits planned yet Marcellus seems to know what he will be looking for in a university. "I want to go somewhere that I can fit in with the players and I have a good relationship with the coach. A coach that cares about me bettering my education and where they want me a lot and there is no B S." If he doesn't find the perfect fit before the season he will not jump into anything too soon. However, he would like to have all his attention concentrated on the high school season.
The oldest school in Illinois history, Peoria Central has had much success in its history. It will be tough for the Lions to top last year's record of 23-5 with a starting lineup that sees Marcellus as the only senior. However, with some promising young players, including 5'8" super sophomore point guard Dan Ruffin, Central will be a sleeper team that could catch some people by surprise. "We're basically a young team that will most likely be underrated but we have a chance to shock some people," said an eager Sommerville.
With Central having to compete with some top-level teams from Peoria, Marcellus feels that Peoria has the best basketball in the state. "It's basketball year round and you can basically go and play just about anywhere here." However, the place where the top players seem to gather to most is Carver Center. A weaker version of New York's Rucker Park, such past players as Mike Robinson (Richwoods/Purdue) and AJ Guyton (Central/Indiana/Bulls) have been known to show up on occasion.
When The 'Cellus can't be found at Carver Center testing his skills against top level competition, you can be sure that he is making a showing at a court near you.
Copyright © 1999-2000
High School Elite, All rights reserved.