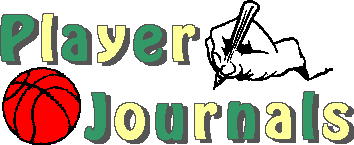 Frank's notes:
Hillcrest's Jerel McNeal is a 6'3" never-say-die warrior that has willed his team through an undefeated summer. With no slouch of a schedule, the undefeated mark is only the beginning of what Jerel hopes to be a successful senior season with Hillcrest, which almost unanimously will be tabbed the preseason No. 1.

Last year Jerel put up well-rounded numbers to the tune of 22 points, six rebounds, five assists and four steals a game for a 25-4 team. Committed to Marquette, Jerel teams with senior point guard Maurice Acker, committed to Ball State, as they try to accomplish big things this season.
What's goin' down everybody?
I am Jerel McNeal -- real name no gimmicks. I am a 6'3" two-guard from Country Club Hills in the south suburbs. I attend Hillcrest High School and am a three-year starter on varsity. In mid-July I decided to take my talents to Marquette University.

For a little background on myself, in my freshman year I played on the sophomore team. Then, my sophomore year we went 28-2 and lost to Thornwood in the first round of sectional play. Last year we went 25-4 and lost to Rich Central at the same point. Hopefully this year we can break out of our first-round sectional jinx, like Kevin Garnett and the T'Wolves did this year, and make a run at State.
I had a good junior year and completed my second time being all-tournament at the Bloom Thanksgiving Tournament and all-area for the Daily Southtown newspaper. I also got first team IBCA All-State for Class AA and second team all-state for the Chicago Sun-Times.
I also had a good summer on the AAU circuit with my team MeanStreets. We did real well in a couple big-time tournaments and finished fourth at the National Tournament in Florida. The year before we won the AAU Nationals for the 16-under division, so we were trying to defend our title.
Also for the school team over the summer we went undefeated and on Sept. 19 we won the Mac Irvin Back-to-School Tournament at Loyola. We beat national power St. Louis Vashon in the title game and Westinghouse in the semifinals. This was a very good way to end our playing as a team before basketball season starts.
In about three weeks we begin conditioning for the team. Until then my backcourt mate Maurice Acker and I are working hard by ourselves until to prepare for the exciting up-coming senior season. Until next time on the same web site and with the same student-athlete.
HaHa.
Holla Back, Jerel


Copyright © 1999-2000
High School Elite, All rights reserved.