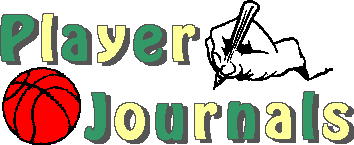 Frank's notes:
They are the top teams in each of Illinois' two basketball classes. And their leaders, Nate Minnoy and Jerel McNeal, both think their team is the best in the state – regardless of class. Now you decide. Hillcrest is undefeated at 5-0 after winning the Chicago Heights Thanksgiving Tournament. Hales Franciscan had a couple early slipups in the talent-laden BlueCross BlueShield Thanksgiving tournament, but recent topped its primary Class A competition Belleville Althoff, 57-55, at the Marshall County (KY) tournament.
What is your team's starting lineup?
NM: Me, Jerome Randle 5'8 guard, Mike Robinson 6'1 guard, Austin Chapital 6'8 forward and Jeff Wilson 6'9 center
JM: Me, Maurice Acker 5'9" guard, Ryan Owens 6'3" guard, Reggie Bossie 6'3" forward, and John Edwards (who is replacing an injured James Smith right now).
What's the best part about your team?


NM: The best part of our team is that we play with each other. Nobody has to do too much.
JM: The best part of my team would be our competitiveness, also the fact that we are all like brothers on and off the court which will help us through the ups and downs. Everyone accepts their roles and buys into the method coach Tom Cappel has and gives us.
Why is your team the best in the state?
NM: Our team is the best in the state regardless of class because we are one of the biggest teams, fastest teams, have one of the best coaches and we have three-four players who can go for 30 on any given night
JM: Because we are the most experienced and are on anyone's level talent wise. But what really separates us is our team chemistry which is unmatchable for any other team in the state. We all have been playing together since childhood and up until now we can go on runs where everyone on the team is feeling it and you don't know who will hit you next.
Who would win in a Hillcrest versus Hales Franciscan game?
NM: I don't want to come off as over confident but I believe we would when. We match up really well with them at the guards and our forwards have significant height advantages.
JM: I am saying Hillcrest by at least five points maybe less and I'm pretty good with predictions.
Why aren't your teams playing each other? Supposedly it was close to happening.
NM: The game will not be played because Hillcrest didn't have any open games on their schedule; nothing more and nothing less. I wish it could happen though.
JM: I believe the main reason that our teams our not playing is because there were rumors of Nate transferring to a different school and that would of effected ticket sales. Our coach wanted to give the fans the best match up possible.
Should there be some type of ultimate state champion with the winner of Class A and Class AA?
NM: Yes, because they do it for the dunk contest and the three-point contest. One more game wouldn't hurt anything. If we both win State this year maybe we can make some history along the way too.
JM: I think that there should be some type of Ultimate Championship game between Class A and AA. If there is not there will always be speculation about who is the best team in the state regardless of class. I think people do underestimate Class A basketball I have seen a lot of Class A schools play and played against some; they are no pushovers.
What team on your schedule are you looking forward to the most?
NM: Well playing in the Catholic League the game we are looking forward to is playing Brother Rice, St. Ignatius and, of course, Leo. But, outside of conference, we are looking forward to the Big Dipper where we'll see Thornton again.
JM: I would say Thornton because the majority of the guys on their team are my teammates over the summer on the AAU circuit and I love playing against some of my best friends who are competitive just like me. (I did not forget Homewood-Flossmoor. They are a close second.)
Who, in the whole state, could be the biggest road block for your team to get your classes' state title?
NM: For us, nobody in Class A can compete with us!
JM: I would say the biggest road block would be ourselves and our brutal sectional we have to try to escape each year. We can and should beat anyone we are matched up against, but it all depends on whether we focus on each game and do not look ahead. We need to come out with the same fire every night.
Make your pitch for winning this year's Mr. Basketball award.
NM: Umm, you've got to go with Bob Frasor of Brother Rice and Julian Wright of Homewood-Flossmoor because they are the top two players in the class of '05
JM: My pitch for the Mr. Basketball award would be if you like all the flash, sick crossovers, no look passes, and threes from half court, don't vote for me. Even though I believe that my game has a little bit of all of those things. I care about winning and trying to be the best player on the court every time I step on it; So far no one has shown me otherwise. I am not the biggest, fastest or strongest of the guys that are running for the award but a nice mix of all. Also for me to be at my best I have to play as hard as I can at all times. I'm not ranked high in the nation and did not get any scholarships offers from Duke, but this game is my life and I won't allow anyone to out play me. Plus the stats do not lie.
Who is your toughest individual opponent you have played against in Illinois?
NM: Javon Catron of Thornton because he uses his size very well and understands how to play another physical player a lot smaller than he.
JM: Shannon Brown my sophomore year, hands down, he is amazing.


Copyright © 1999-2000
High School Elite, All rights reserved.