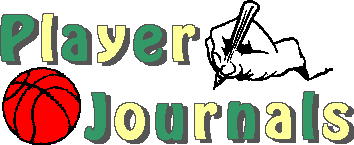 Frank's notes:
After its first conference loss in three years last week to T.F. North, Hillcrest suffered another blow on Saturday.

The Hawks fell 66-64 to Lincoln (Texas) in the Omaha Shootout in Nebraska.

Hillcrest dropped to 16-4 and Lincoln, which was runner-up in the second largest class in Texas last year, improved to 18-6.

Ball State-bound Maurice Acker led the Hawks with 19 points, while Jerel McNeal finished with nine points and 10 rebounds.

Lincoln was led by Oklahoma State-bound Bryon Eaton (16 points and eight assists), Southwest Missouri State-bound Derrick Moore (19 points and 12 rebounds) and 6'8" senior center Gary Flowers (16 points and nine rebounds).

Hillcrest held a five-point lead early in the fourth quarter before they went on a dry spell that allowed Lincoln to storm back and take the lead for good.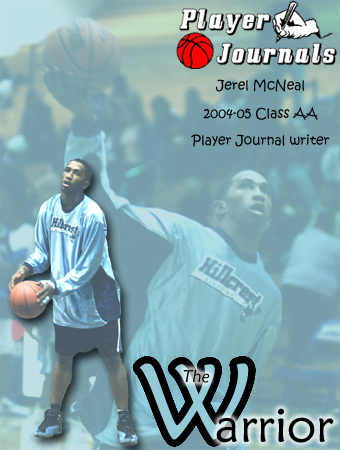 Whatís up everybody?
It has been a lot of basketball going on the last two weeks for me and the team.
We took a huge upset loss to T.F North in conference, the first loss we had in three years in conference. It was a tough loss mainly because I wasn't on the floor most of the game because of foul trouble. In total, I played in about a quarter and a half. There where a lot of questionable calls.
We just had to bounce back quickly because we had a huge game the next week against a nationally ranked team in Lincoln from Dallas. The game was at a shootout in Omaha, Nebraska which was featuring us and lots of other good teams from different states with good talent.
We lost the game by two points it was a great game to watch and you really can not be hurt losing to a team like that, which features one of the best point guards in the nation in Byron Eaton and a real good big man in Gary Flowers. I am happy with the teamís performance because we fought hard and the game was ours to win. So if we can play with those guys we can beat anyone which is a real good feeling getting ready to go into the state tournament.
So now we finish out the season and try to roll through the playoffs. We shall see how things turn out, and donít forget the sectional pairings come out today.
I'm out everybody,
Jerel McNeal


Copyright © 1999-2000
High School Elite, All rights reserved.