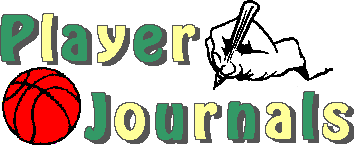 Frank's notes:
Levar Seals is a Blue Demon! Considering Arizona, Purdue, Marquette and Illinois he made the decision to stay at home in Chicago and be a Depaul Blue Demon.
Levar is a solid individual, with solid beliefs instilled in him by his great family. Earlier in the season there was a strong rumor going around that he had already committed to Siena. However, none of those reports could be backed up. "If you are going to let things like that bother you, then you'll never succeed in life," said Levar when he was asked why the rumor never effected him.
Levar is really happy with his decision to Depaul as both Head Coach Pat Kennedy and Assistant Tracy Dildy recruited him.
"I think I'll fit great into their style because it's somewhat the same as my high school [Chicago's Providence St. Mel], it's a lot of running and I like running," said Seals.
Already qualified with a 20 on his ACT Levar has his sights set on a state championship in Illinois' Class A division.
On this past week I committed to Depaul University of Chicago.
It was a great opportunity for my family and I to make a decision that will have a big impact on my life. This decision will carry me through my life, help me to grow as a person and do the things that I have to do in order to succeed.
When making this choice I had many others, but Depaul University was the best one for me. Great coaching staff, and great players surrounding them it's a great school to go to for your education, not only helps you to get a job but to get a career. Family and friends that haven't seen me play will be able to see me play at least 25 times on national TV. That will be a great experience for me, family and friends and those I know personally, by playing on television.
Until later,
Levar
Copyright © 1999-2000
High School Elite, All rights reserved.