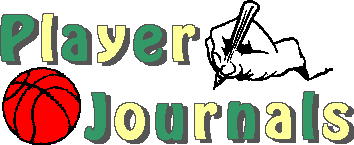 Frank's notes:
As school started back up for Nate Minnoy in his senior year, the administration is slightly different with a new athletic director, James Thornton, and a new principal, John Young. Nate hopes with new administration Hales Franciscan could produce the same old results they have been recognized by the past several years. Hales has a revamped schedule that includes playing in the BlueCross and BlueShield Thanksgiving tournament, Rich South's Big Dipper Holiday Tournament and at a tournament in Kentucky. Add those in with a matchup against the Public League powerhouse Farragut, and the Spartans have a full sleight ahead of them.
My last year of high school has come to a start. I began school at Hales Franciscan on Tuesday, August 17. This is a lot earlier than what I wanted and even expected.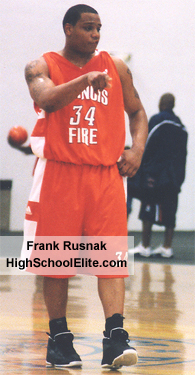 I hear Chicago Public Schools start on September 7th and I'll already be three weeks into the school year. The good thing though is that I graduate May 23 which is a long time before some people. We have a new principal and some new teachers. The first week of school was very different from my previous years at Hales but all the changes that were made, I think, were for the better.
Since school has started, I haven't had all day to play around and then workout. Now I play everyday after school at the YMCA for pick-up games and to lift weights. I play at the YMCA for a number of reasons.
I think that if I play against grown men who are bigger, stronger and quicker than me, it will benefit me in a lot of ways. It will especially benefit me in the long run. I know when I get to college, there's going to be a lot of players just like these guys at the gym. I try to work on my weaknesses such as defending guards, passing skills, pulling up in transition and ball handling.
My coach also told me that we got our schedule for this year and I am very excited about the games we will play. This year, we won't only play the teams in our conference but also have a chance to play against some Chicago Public League Schools. And of course, we will make another visit to the Big Dipper Christmas Tournament, which will be our third appearance there. The team is very excited to redeem ourselves there. Undoubtedly, we are expecting big and great things from our team this year.
Peace,
Nate


Copyright © 1999-2000
High School Elite, All rights reserved.