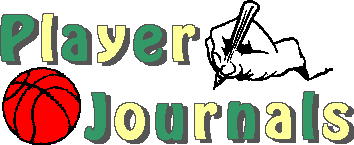 Frank's notes:
Nate Minnoy ended the recruiting battle for his services when he decided on Thursday that Purdue was the place for him. The Boilermakers add Minnoy along with Leyden's 6'5" Marcus Green to combine two players who arguably raised their stock more than any other in Illinois this summer.
For the past three years I worked on player development and team concept.
My sophomore year the team concept was accomplished when we won a state title. And finally my work as an individual has paid off. I pride myself in trying to be the best. I want to out work everybody I can in every aspect of life, including basketball.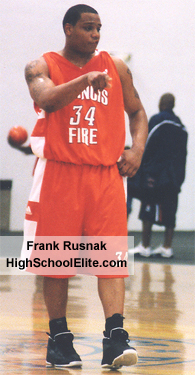 On Thursday, Sept. 2, 2004 I accepted a basketball scholarship to Purdue University. I gave an oral commitment to the associate head coach this year, Matt Painter, who will be the head coach my freshman year. It's a real exciting time for me and my family. I am going to college for free on a one-year renewable scholarship for as many as five years.
But on the reality side of things I had to turn down some great schools with good academic backgrounds, and athletic backgrounds such as Northwestern, Toledo, Missouri, Ohio State and Virginia Tech. It was hard but I think I made a great choice for Nate Minnoy.
I would also like to thank God, because without him, I'm nothing; my uncle James Deans AKA uncle daddy for being a father-figure that I need and for being as neutral a possible about schools during my recruitment. Also I'd like to thank the Irvin's: Nick, Mac Jr, and Mac Sr., Mr. Brian Dickerson and most importantly Erin Dickerson, my girlfriend who goes to Whitney Young and committed to Northwestern on a basketball scholarship. Erin had the most influence on the choice. And so thanks everybody I appreciate it.
So to celebrate I will be playing in the High School Elite PEP Fall Classic this weekend at Riverside-Brookfield High School. It's supposed to be a great one, so don't miss it.
Holla at ya'll next time. Go Boilers!
Nate


Copyright © 1999-2000
High School Elite, All rights reserved.