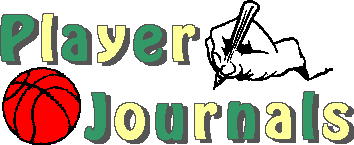 Frank's notes:
The season starts for Nate Minnoy and Hales Franciscan on Monday in the talent laden BlueCross BlueShield Classic at Julian High School. With a load of top teams throughout the Chicago area this will be a good testing ground for Hales, which is the consensus preseason Class A favorite and one of the top teams in the state regardless of class.
Whatís up?
It all starts Monday. For the past week we have been preparing ourselves for the upcoming season. Just from the first week of practice I can tell weíre going to have a great year. I'm definitely ready for the season to start. Our first game is at 6 p.m. Monday against Farragut at Julian. Rich Central, Julian, Westinghouse, Crane, Von Steuben, and Harlan are also in the tournament. I think all of the games we play will be challenging considering were starting off with some pretty tough teams. The talent is equal, but the most prepared team will win.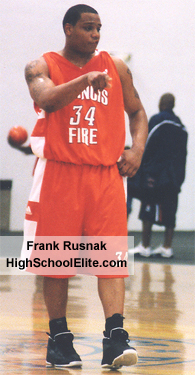 As for me on a personal level Iíve been working out with my personal trainer Nate Williams everyday just to keep my individual game tight. We have been working on strengthening my hamstrings and working on developing me knee strength back to 100 percent. I wonít be full strength until mid December he says, but Iím ready. I gotta compete. Percentage wise, I think my knee is between about 60-70 percent. I've been rehabbing it for a while now and I can see that itís getting stronger but itís not where I want it to be yet.
This week was one of the best for me. Why? Iím going to college for free. Iím going to Purdue on a full ride and I can't wait to get on the college stage. When I signed my letter of intent, it was exactly what I expected: relieving. I'm glad that I got it over with so I could have a worry-free senior season. I signed at Hales in Coach Gary London's office with my mother, Coach London, and Coach Sanders. The only thing going through my mind was that I made it, I succeeded, and I'm going to college for free.
My mother is the happiest women in the world. This is a dream come true for her and now that the dream has come true for her, now I want to finish the job and be the first person in my family to get a degree. Iím going to get it done. I gotta; my family is depending on it.

'Till next time,
Nate Minnoy


Copyright © 1999-2000
High School Elite, All rights reserved.