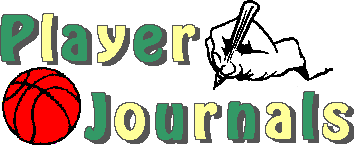 Editor Frank's note:
Overall it has been a pleasure to work with Todd and have him submit his Player Journals. I've gotten to know him pretty well and I find him to be not only a great basketball player but a great person as well. He looks to have his head on straight and wants to do something great with his life but doesn't seem to feel that, 'basketball is the only way,' as is the thoughts of many young prep stars.
It looks as if Todd will most likely enroll at New Hampton Prep School in New Hampshire next year and then look for a four-year university to attend.
This summer Todd will participate one last year with his AAU team, the Illinois Warriors, as they travel around the country playing in various tournaments and events.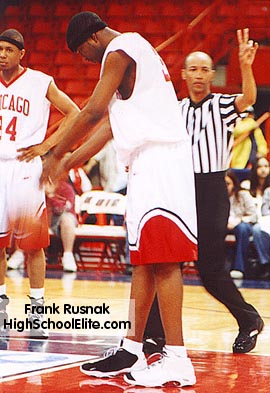 This is my last Player Journal and it's been a while since the last one I did.

It feels like a month ago that Darius Miles kicked my butt (Darius Miles' East St. Louis team beat Todd's New Trier team in the playoffs) but it's only been two weeks.

After the season got over there was still more basketball to be played. I still had an All-Star game to play in and the whole AAU season.

I was chosen to play in the Wendy's All-Star game with Chicago vs. New York, where I was the MVP of the game (15 points, 4 rebounds and 5 assists).

It was fun playing with the cities best and I was glad that I won my last high school game in the state of Illinois.

I've really been focusing on school and school activities. I've been considering being on the track team and doing the high jump (Todd has a 37 inch vertical). Also, I'm getting ready for prom.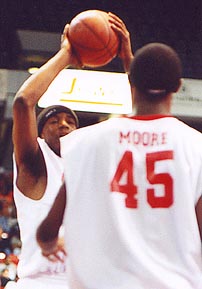 We had our first and only AAU practice of the season at Joliet High School (for the Illinois Warriors). The first AAU tournament that I played in (the week before while Todd was playing in the N.Y. vs. Chicago game his AAU team played at DePaul) was the BOO Williams tournament that was held this weekend in Hampton, Virginia.
It was fun being in Virginia and seeing the other guys from the other states that I had meet playing in different events last year. I was nervous going into the tournament. There were a lot of major colleges there and I just wanted to play well. We started off and went 2-1 in pool play. We beat Team Baltimore in the semifinals (of the Silver Bracket), then we made it to the finals. But we were forced to forfeit because of flight conflicts. We had to catch our plane ride out so we could make it to school tomorrow. Overall everyone on our team played well but Roger (Powell) couldn't play at full strength because of knee problems.
This coming Thursday night I'm going to fly out, and go on a campus visit to New Hampton Prep School in New Hampshire. I'm heavily considering attending that school next year. I'm going up there with Mrs. Schwaba (Todd's legal guardian).
I just want to give thanks to High School Elite for giving me the opportunity to do these Player Journals. It was great working with them for the past few months.
PS Oh yea, before I forget; Abby will you go to prom with me???
Todd Townsend #30
HOME
Copyright © 1999-2000
High School Elite, All rights reserved.