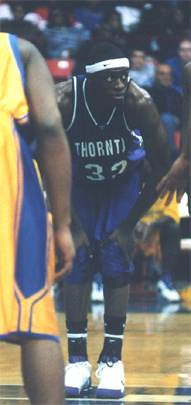 High School: Harvey Thornton

AAU Team: Meanstreets

Height: 6'5"

Position: Power Forward

Scouting Report: With a very strong build, Donnell is a fierce competitor around the glass and an uncanny athlete. He will need to either grow a couple inches or improve his perimeter skills for the next level. Update: He has backed out of his commitment to Laramie (WY) County Community College and has opened up his recruiting again.