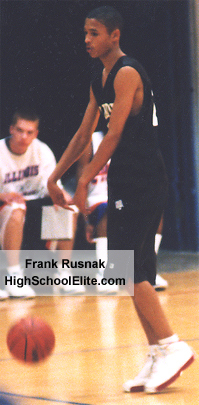 High School: Bloomington

AAU Team: Team Illinois

Height: 6'3"

Position: Point Guard

Scouting Report: He has a smooth-effortlessness with which he handles the ball. Justin still needs size and strength but is very skilled. Just as is all-to-common in the NBA with comparisons to Michael Jordan, the future comparisons to "the next Shaun Livingston" begin with this young prospect.