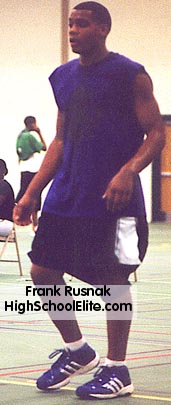 High School: Chicago Hales Franciscan

AAU Team: Illinois Fire

Height: 6'4"

Position: Wing Forward

Scouting Report: A strongly-built, skilled player, he is an offensive weapon with a good repertoire of moves. Led Hales Franciscan to a Class A State Title his sophomore year. He attended Mt. Carmel as a freshman.